Iqbal Ishani was born in Kenya, of Indian parents, was raised across Europe, won a scholarship to Germany in his teens after being a safari guide. Has a 22-year long career in German State TV, ARD, ZDF, BR, Pro 7, Reuters and many world wide productions. Fluent in six languages, a passionate singer songwriter, filmmaker, certified medical Qi Gong Guide, founder of Sleep like a Baby and a certified juice guru fasting coach. Now following his heart & soul passions as an EBook author of; "Digital Retreat" containing wisdom stories, soulful music and longevity exercise to breathe & chill.
Iqbal's Products:
1) Healthy, Hot & Saucy, Family Hot Sauces (BUY ONLINE).
2) IQ Balance; Sleep like a Baby, a five element audio sleep therapy that calms the body, mind & breath both on the conscious and subconscious levels.
3) Weight Loss & Detoxing through Healthy Juicing for busy people.
4) IQ Balance exercises for 45 + in remaining fit, supple and energized during your day to day living.
5) Digital Story telling for example Mr & Mrs Crocodile and the astute Monkey. More stories in development.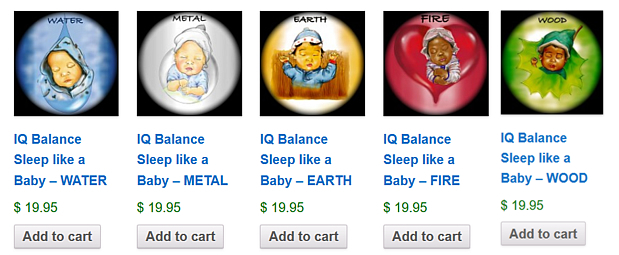 I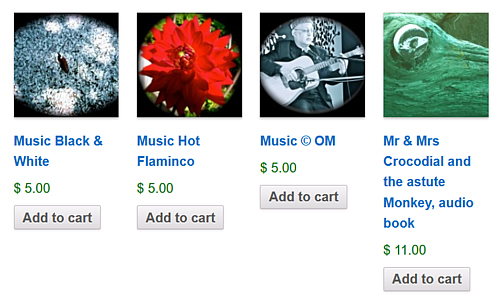 Benefits of IQbalance Products:
1) Healthy, Hot & Spicy
2) Deeper, more restorative sleep
3) Increased energy, including sexual vitality
4) IQ Balance exercises for young & old
Testimonials:
"Iqbal enjoys teaching Qi Gong and it shows in the smiles from people in his class. He makes it effortless to get real physical benefits even if you are out of shape, have physical restrictions or dislike exercise. I'd highly recommend taking a class with him."
~ Joyanna Anthony, Success Diva
"We were very happy to have Iqbal take us through a session of Qi Gong. Not only did we have the opportunity to learn a lot about Qi Gong, we were able to breathe more deeply, we connected, had fun and found it very relaxing and we left smiling and wanting to learn more about Qi Gong. He is indeed an effective teacher."
~ Janyse Hrynkow, MA CCC
"Iqbal lead a chi gong class for 35 people at our public forum and those people who attended found the workshop to be very healing and helpful for their energy. I would recommend him as a teacher."
~ Keltie Bassett
"People today are under so much pressure to respond to the many changes of the fast- paced modern world that alters from instant stress to inactivity to sudden demands for action again.The Quick Fix Energy System helps people deal with these constant changes on the physical, mental and spiritual levels."
~ Shirin
Goodwill Testimonial:
Iqbal agreed to volunteer at our hospital in-patient unit for adolescents with mental health issues. His music was very well received by all patients and staff. Every one spoke highly and felt greatly affected by the beauty and heartfelt love in his melodic voice.We would always welcome Iqbal's presence and music to the Children's' Hospital. ~ Wieslawa Kastelik, social worker
MEDIA INFORMATION + QUESTIONS:
Main Topic; How can you protect yourself from energy vampires?
Main Topic; I would not be alive today had I not learned a 4,000-year-old system of movement, breath and listening.
1. What do you mean by a 4,000-year-old system of movement, breath and listening?
2. Why have you used the five elements as a system?
3. What do you mean by 'sound health'?
4. How does one clear negative energy from the modern energy vampires?
5. What do you mean by inner peace through listening with your kidneys?
6. Why does a man born in Africa with Indian parents who has studied and worked in German TV decide to teach an Indian-Chinese fusion system?
7. What do you mean that sound vibrations heal?
8. Why are you wearing three hats today: healing music, qi flow and media?
9. What message can you teach us after traveling the world with the film industry for 20 years?
10. Stress Release, and can you guide us over the phone today?
Iqbal Ishani is a Guide. He believes in the power of mind and body to harness energy, release stress and effect beneficial changes in our lives.
Let's talk about 'stress'. Truly a 'citizen of the world', Iqbal was born in Kenya of Indian parents, raised across Europe and traveled around the globe working in the stress-fueled environment of the film and news industries. Over time, the high pressure and physical demands of his professional lifestyle took their toll and launched his journey to health and well being.
Back to the beginning…..Iqbal's first exposure to the healing energy of music began as a young toddler in the jungles of Kenya. His father Mohamedali took him to an African drum circle where the sound of 50 powerful drummers actually raised the energy of the circle to a higher state of manifestation and inner communication. This moment left an indelible impression on Ishani and was the inspiration behind his desire to study the relationship between music, communication and healing.
In his film career, for more than 25 years Iqbal traveled around the world documenting different cultures and meeting numerous indigenous healers. He learned from some of the wisest gurus and yogis in India, over the course of several years .He is also an experienced musician, filmmaker, actor and intuitive healer, fluent in six languages.
Working with a doctor of traditional Chinese medicine in Germany for over 15 years, he learned the secrets of the ancient Qi Gong monks and masters. These age-old techniques helped him to heal his physical injuries, release any negative energy and deal with the stresses of the film industry. The effects of incorporating the principles of Qi Gong and Qi Yoga have enabled Iqbal to become more grounded and spiritually content.
He is a European-certified Master of Qi Gong and Qi Yoga. When Iqbal enters a room, it is as though a cloud of comfort and serenity surround him. He is calmly and peacefully connected to the energy in the room, and to the people in it.
Seeing that today's fast-paced lifestyle and daily stresses can manifest into various health problems, Iqbal saw an opportunity to put his past experiences to use. In 2011, he created the IQ Balance program as a series of teachings that combine ancient Yogic postures and Qi Gong breathing exercises with music and video to revitalize the body and strengthen the mind.
Today, Iqbal spends his time teaching group workshops, conducting corporate storytelling engagements and spreading the word about the benefits of Qi Gong & Qi Music for mind, body and spirit.