Try IQ Balance Sleep music with a guided journey to a deeper more restful state especially if you are traveling or stuck at home feeling restless.
Play this music when you are ready to sleep. Enjoy a good night's sleep, and then start your everyday with the IQ Balance Wellness Mantra
Click the arrow above to listen to a sample
Some research and medical experts say that the human body needs a maximum of 8 hours of sleep to have a better body condition and the people can able to perform their daily life routine well. Having a good sleep can definitely make you feel better. Lack of sleep can surely decrease you level of functionality and daily life routine. You need to sleep so that you can help your body take a rest and rejuvenate. Sleep is the best way that people can do so that their bodies can regain its loss energy. Too much tiredness and fatigue can cause your body decrease it functionality and the best way to make your body strength is to have a better sleep.
There are many factors that cause a person to have a lack of sleep. Lack of sleep can also cause physical, mental and emotional problems. Lack of sleep is also a one of the most common cause of some health problems. Modern lifestyle is also of the factors that cause a person to stay awake for a long period of time. Changes in the lifestyle of the modern people can change the body clock of the person. Some modern activities trigger a person to stay awake for a long period of time. Here are some of the reasons that trigger a person to stay awake even it is time to sleep:
Night Life- Night life is part of the modern lifestyle of the people.  Partying and going to bar all night and doing other activities late at night can cause a person to have some sleep problems.
Watching Television shows and movies late at night- Watching movies and other shows can trigger a person to stay awake late at night.
Health Problems- Insomnia and other sleep problems
Stress- Worrying and too much thinking can also cause you to have sleepless nights
What are Effects of Lack of Sleep?
Lack of sleep can definitely make you look foggy and haggard. It is important that you indulge yourself to have a good sleep with proper length of sleeping period. Bad effects of having lack of sleep are listed below:
Low critical thinking
Loss of concentration
Low functionality
Procrastination
Moodiness
Short temper
It may also cause a person to have some serious health problems such as heart attack, heart failure, heart disease, irregular heartbeat, stroke, Diabetes and high blood pressure
Lack of sleep can affect your reproductive health and your sex drive
Feeling sleepy may cause some accidents
How to Have a Better Sleep?
If you are having some problems regarding your sleeping habit then you must try some things that can improve your sleeping habit. You must quit doings some activities that cause you to stay awake a long period of time at night. The IQ Balance System can also help you to have a better sleep and obtain a good body condition. The IQ Balance System Sleep is the third pillar of the IQ Balance System. The IQ Balance can offer you different methods and strategies that can make your sleep better. For more details about the services offered by the IQ Balance System, feel free to view the website of the IQ Balance System.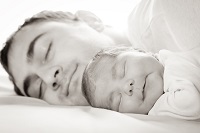 Are you still awake at 2 AM and can't sleep with worry or anxiety then download my 'Sleep like a baby', or do you want 'Me Time' after a stressful day, to 'just let Go' then choose one of the 5 elements:
Wood is great for naps when you are traveling
Fire relax with a gentle log fire
Earth calmness full of natural sounds
Metal letting go with gentle deep breathing
Water with calming ocean waves
for working people to nap & re-energize yourself; click below and download on your smart phone/pad.
.